More Bucks for Your Livestock
Welcome to
BURLINGTON LIVESTOCK EXCHANGE
A Merchant You Can Count on for Premium Cattle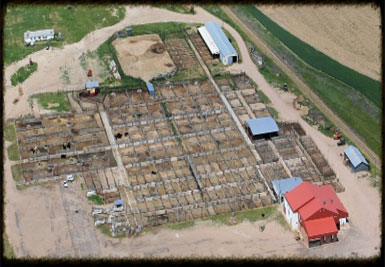 The cattle business is full of new ideas for livestock marketing. However, throughout the hassle-free process, some things remain constant: Shrinkage should be kept to a minimum, since weight is an important factor in determining value and quality.
BURLINGTON LIVESTOCK EXCHANGE proudly offers everything cattle producers demand. Our location is a short drive from anywhere, which makes our products easily accessible. We have been the local cattleman's preferred merchant in Burlington, CO for 21 years.
You get your earnings during sales, which are held every Thursday at 1:00 PM (Mountain Time). Buyers and sellers who can't attend a sale can participate or bid on livestock at CattleUSA, which shows real-time data and is viewable from anywhere in the country. Preregistration is required before you can bid online.
The sale order is as follows:
Our schedule:
September 14, 2023 - Regular Sale
September 21, 2023 - *NO SALE*
September 28, 2023 - Regular Sale
October 5, 2023 - Regular Sale
Call our team today at (719) 346-8900 to consign your cattle early so we can advertise them properly.
ADVANCED CONSIGNMENTS
(Printable version of consignment list.
Click on any date to look at consignment for week.)